Welcome to Eyecare Anywhere
An eye examination safeguards your vision and detects other conditions such a raised blood pressure, cataract, glaucoma, macular degeneration and diabetes.
Our priority is to provide the highest standards of professional eye care at competitive prices and to offer you the best advice and the reassurance that our service is fully checked by the NHS.
For many people, an eye examination in your home is free under the N.H.S.
We supply many services such as spectacles and safety spectacles. We also provide low vision aids and coloured overlays or tinted spectacle lenses for dyslexics or migraine sufferers
Barbara has been qualified as an Optometrist for over 34 years, she studied at the University of Bradford, gaining both her Bachelor's and Master's degrees in Optometry. She is a Fellow of the College of Optometrists and also holds a Diploma in Contact Lens Practice, In 2016 she passed the Minor Eye Care Scheme (M.E.C.S.) exam, in 2017 she passed the Professional Certificate in Glaucoma and in 2018 she obtained the Independent Prescribing Qualification. In 2019 she was awarded the Professional Higher Certificate in Glaucoma which she will be able to use in her hospital clinics looking after glaucoma patients as well as in her Domiciliary and Practice based work.
She has been elected onto the Council of the College of Optometrists and is accredited in Peer Review Facilitation for her profession. In 2017 she has been nominated and shortlisted in prestigious awards.
She is an Advanced Optometrist working one day a week in the Eye Clinic at Huddersfield Royal Infirmary looking after new and existing glaucoma patients.
Barbara gives some of her time to provide talks and presentations about different aspects of eye care to various groups around the region including talking to new students in Optometry to help them prepare for their qualified life.
 CORONA VIRUS CRISIS – SERVICE UPDATE 15/05/2020
The NHS halted all routine and domiciliary appointments in March 2020 but we have been available remotely for all patients who have been experiencing problems with their vision and you can access this service during normal office hours by ringing 07743730129 or 01132530904 and our Optometrist will discuss your eye problem and advise accordingly and maybe recommend self-treatments.
Following the Government's announcement on Sunday of a phased approach to ease lock-down measures in England, we are presently working on a plan for safe re-starting of services. We currently have no national guidance from our professional bodies and we are seeking further clarification. We are also waiting for the NHS to say that we can see routine patients again. We hope this time will be soon and as soon as we have this information we will update this page.
The guidelines we are following are National Policy which we are duty-bound to follow and adhere to. Please continue to check our website for updates.
We are using this time to review all our policies and procedures in line with the Coronavirus crisis. Our primary concern is for the safety of all our patients and also ourselves
Thank you
Eyecare anywhere services
For all those who find it difficult to get out from home or away from your place of work Barbara is your single point of contact for all your eye health needs.
Home Eye Care
Mobile Optometrist, care where you need it
Whatever your reason for needing an eye test in your home be assured that we can bring the latest comprehensive portable testing equipment to your home and provide a full and thorough examination
Eyecare Anywhere
Frame Fitting and Repairs
Going the extra mile for your optical needs
Your eye test is not the end of the story. Should you require frames or lenses then we will deliver and fit as standard. As part of service should you need a repair in the future then we can also provide that for you as well.
Eyecare Anywhere
Frames and Lenses
Great range of options and advice
We carry a wide range of frames and lenses to cater for all styles, tastes and needs. We deliver and fit your prescription. All our frames come complete with lenses, hard case and cloth.
Eyecare Anywhere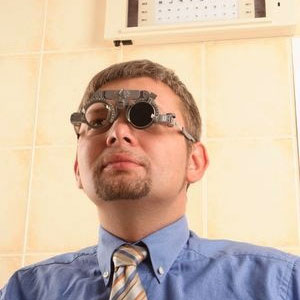 Corporate Eye Care
Helping you make the most of your working day
Eyecare Anywhere offer a comprehensive eye care service to the corporate sector helping employers effortlessly meet their H&S requirements and giving employees a flexibility and time saving service.
Eyecare Anywhere
Safety Eyewear
Advice and supply against latest H&S Legislation
We are highly experienced in providing safety eyewear that copes with and meets the demands of a whole range of industries.
Let us help keep your eyes safe and healthy.
Eyecare Anywhere
Training
Peer Review Facilitation for Optometrists and lectures for groups
Barbara Watson can provide Peer Review Facilitation for optometric practices and groups including informative talks on eye care for local organisations and schools.
Trust us to help you maintain the continuing education of the optometric profession and local communities.
Eyecare Anywhere